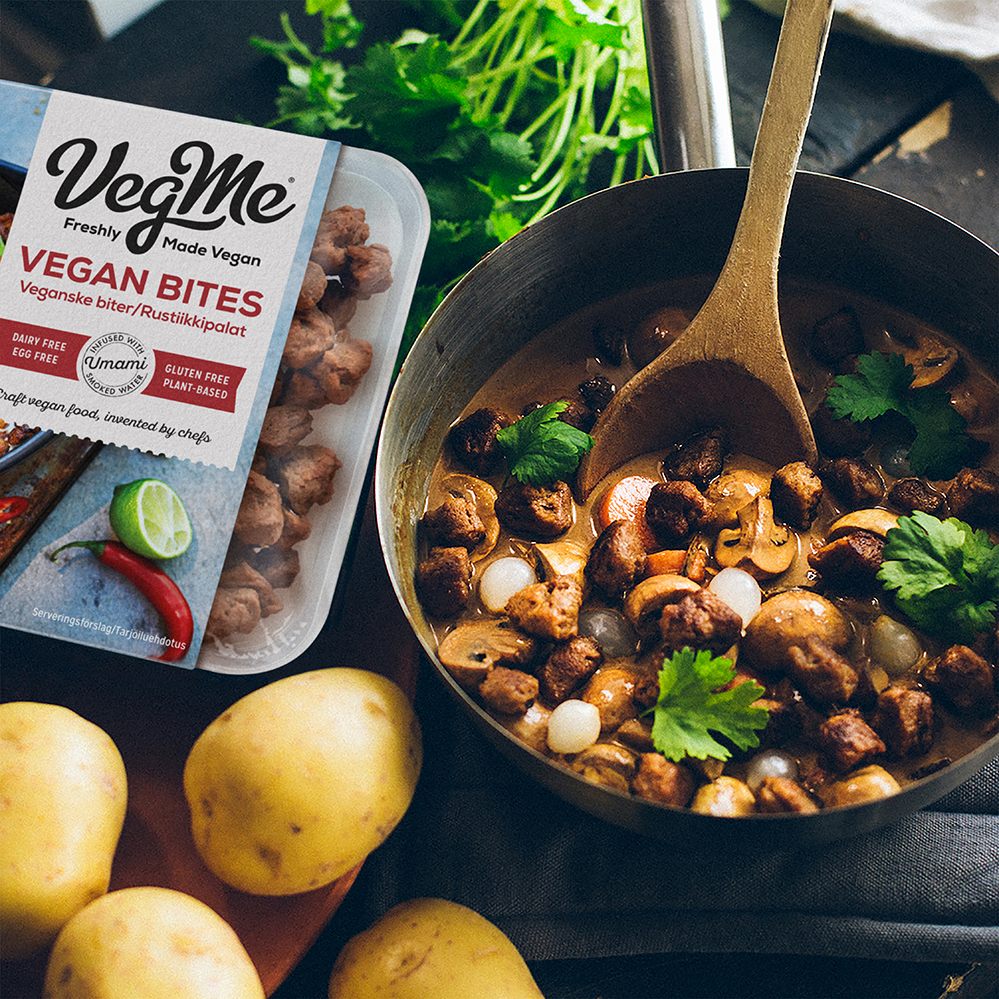 1 package VegMe Vegan Bites
200 g fresh mushrooms of your choice, e.g. champignons or chanterelles
1 yellow onion
0.5 dl pickled onion
2 carrots, peeled
1 tbsp rapeseed oil
1 vegetable stock cube
1 tbsp tomato puree
0.5 tbsp soy sauce
3 dl water
1 dl plant-based creme fraiche
Black pepper
Salt
Instructions
Cut carrots, onion and carrots into pieces. Heat a large pot to medium heat with some rapeseed oil. Add onion and mushrooms, fry until the onion becomes translucent and the mushrooms start to brown. Add carrots and VegMe Bites, fry with onion and mushrooms.  Add tomato puree and soy sauce, allow to heat, then add water, stock cube, plant-based creme fraiche and pickled onion. Let everything intermingle and simmer, season with salt and black pepper according to your preference. The stew should simmer at low/medium temperature for 20-30 minutes.
Serve with boiled potatoes or rice.