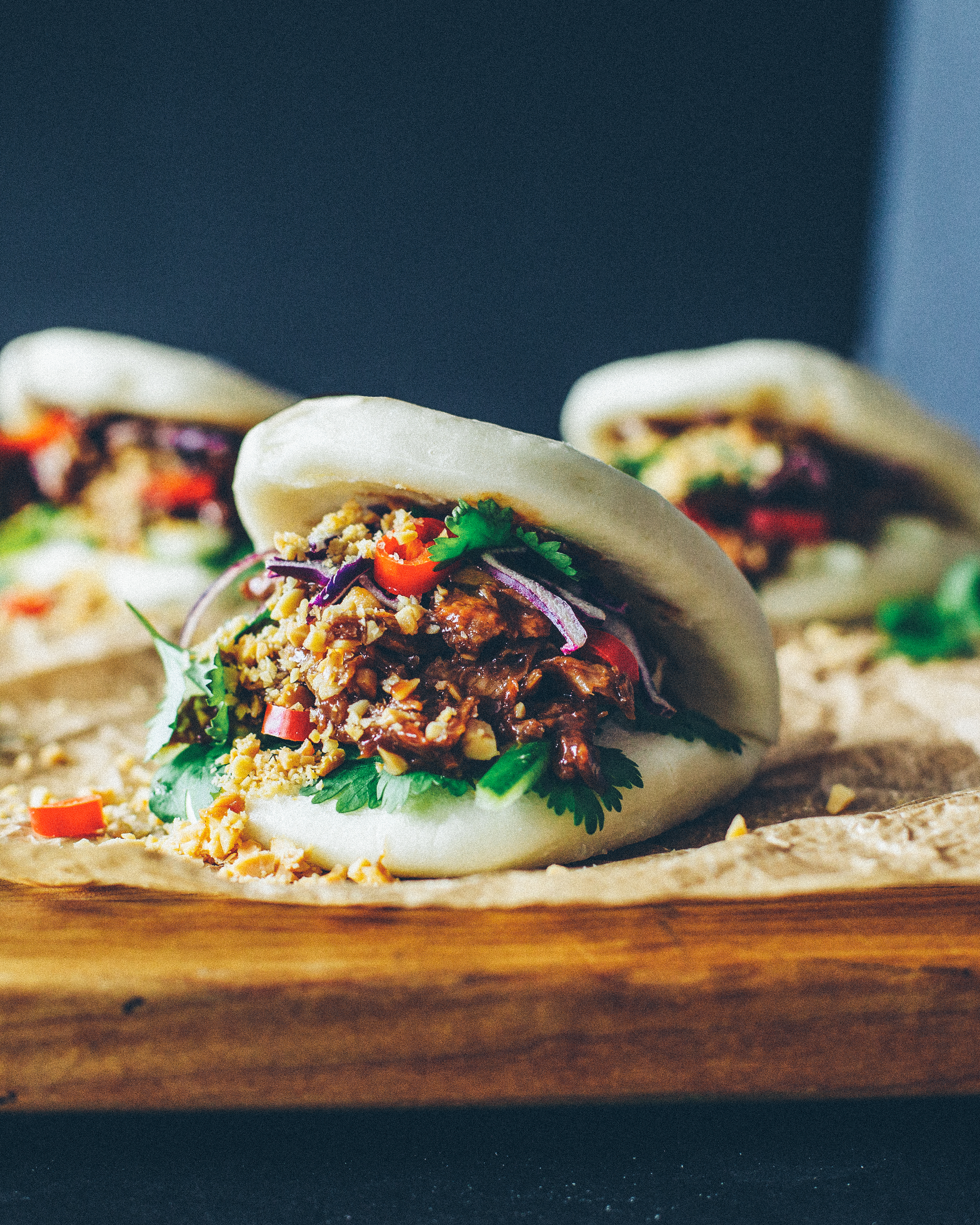 1 package VegMe Pulled Original
7 dl wheat flour
25 g fresh yeast
1 tbsp caster sugar
2.5 dl water
2 tbsp rapeseed oil
0.5 tsp baking powder
0.5 tsp salt
Instructions
Mix yeast with water in a mixing bowl. Then mix the dry ingredients thoroughly in a mixing bowl. Add rapeseed oil and yeast. Knead by hand or use a machine for about 10 min until the dough no longer sticks to the edges of the bowl.
Cover the dough with a tea towel or similar and leave to rise for 45 minutes.
Move the dough to a floured surface and knead until smooth. Divide into 12 pieces and shape every piece to the size of a ping pong ball. Roll and form each ball into a thin oval. Brush with a small amount of oil and fold over.
Cut out and place the folded buns on individual pieces of baking paper, about 15×15 cm, and cover with a tea towel. Leave to rise for around 40 minutes until they double in size.
Heat up some water in a saucepan. Place a colander, bamboo basket or steamer attachment on top. Put the buns on their baking paper in the basket or colander in batches. Add as many as there is room for. Let the buns steam for about 15 minutes until puffed up.
Fill the buns with VegMe Pulled Original, chopped red onion, coriander, and finely chopped chilli.