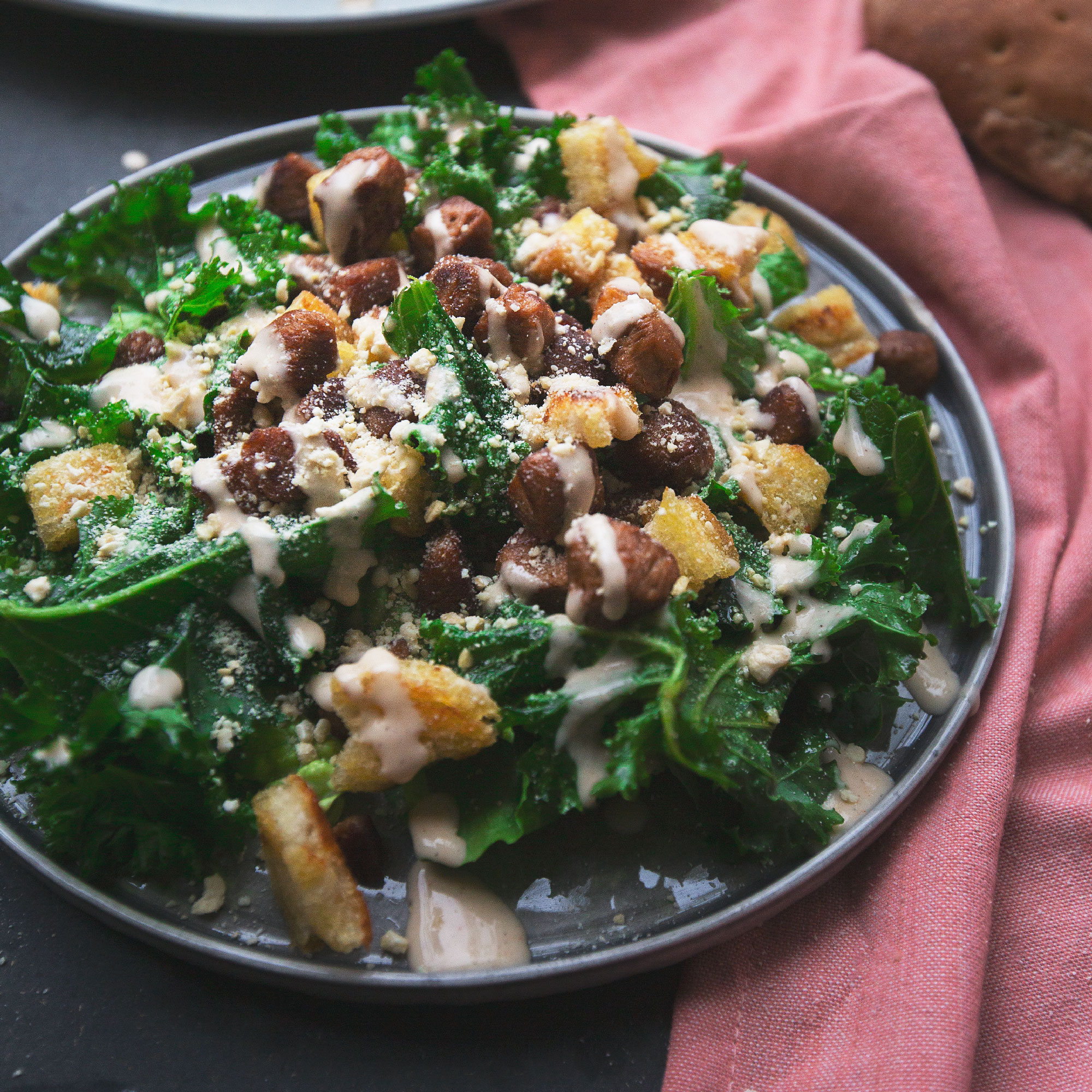 1 package of VegMe Vegan Bites
1 head of romaine lettuce
100 g kale
2 tbsp olive oil
3 slices pain de mie
1 dl cashew nuts
Dressing
2 dl cashew nuts
1 tbsp Dijon mustard
2 tbsp water
1 tbsp lemon juice
1⁄2 dl olive oil
2 tsp capers
1⁄4 clove of garlic, pressed
A pinch of salt
Let 2 dl cashew nuts soak in water overnight or for at least 2 hours. Drain the water and mix the cashews in a blender together with the other dressing ingredients until smooth. Set aside.
2. Shred lettuce and cabbage into smaller pieces and put in a large bowl.
3. Cut the bread into cubes and fry in a generous amount of olive until
golden. (If you are short on time, you can of course buy ready-made croutons.)
4. Fry VegMe Bites in a frying pan on medium heat until they are evenly browned.
5. Mix 1 dl cashew nuts to make your own parmesan.
6. Add the dressing to the salad and mix thoroughly.
Top with VegMe Vegan Bites and croutons. Finish with a dash of lemon juice and top with the cashew parmesan.