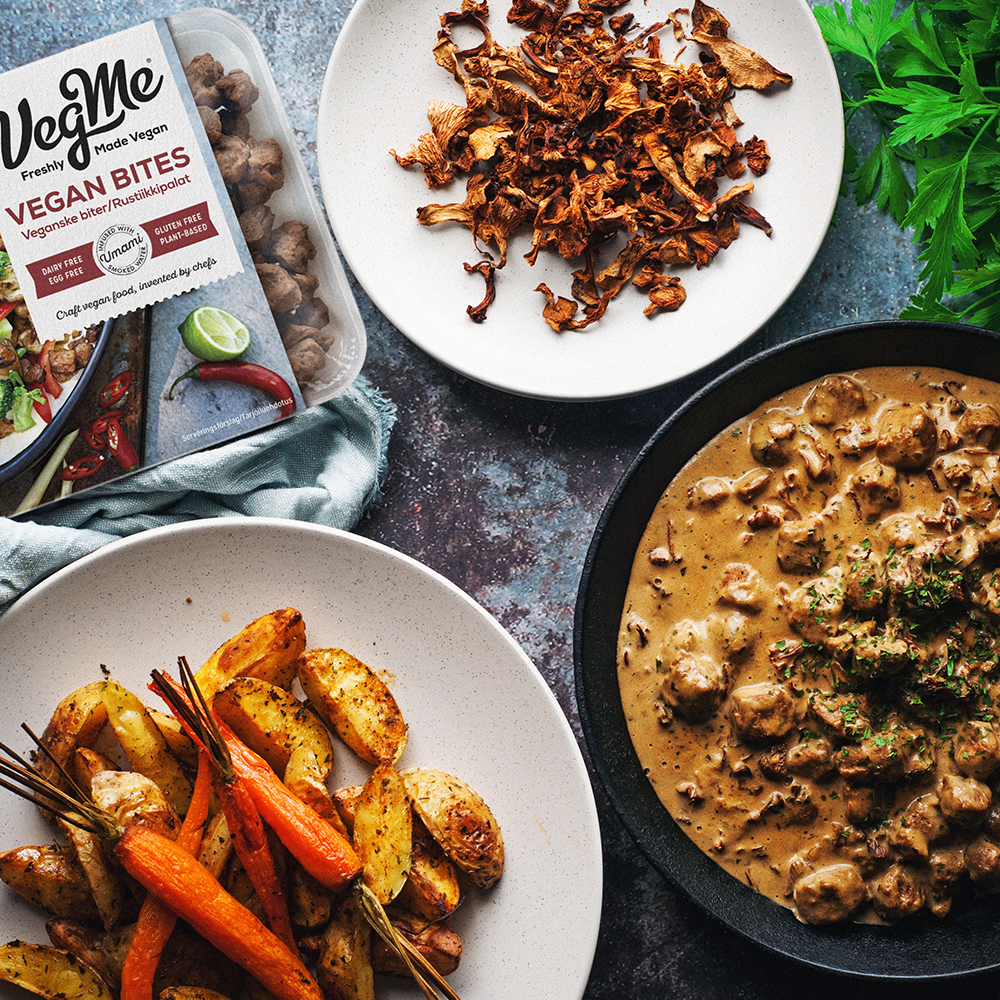 1 package of VegMe Vegan Bites
20 g dried or 2 dl fresh chanterelles
15 g non-dairy margarine
3 dl oat cream
1 dl water
0.5 tbsp soy sauce
1 tbsp vegetable stock
1 tbsp wheat flour
0.5 tbsp parsley, dried
Salt
Black pepper
Let the dried chanterelles soak for five minutes in 1 dl of water, squeeze to dry and chop them roughly.
2. Finely chop the onion and fry in half of the margarine on medium heat until soft.
3. Add the chanterelles, the rest of the margarine and fry until evenly brown.
4. Sprinkle the vegetable stock and parsley over the chanterelles, then add the flour while stirring.
5. Mix water, cream and soy sauce. Add to mixture and let simmer for a few minutes.
6. Add VegMe Vegan Bites and stir until hot all the way through. Season with salt and pepper.
Serve with roasted potatoes and carrots.