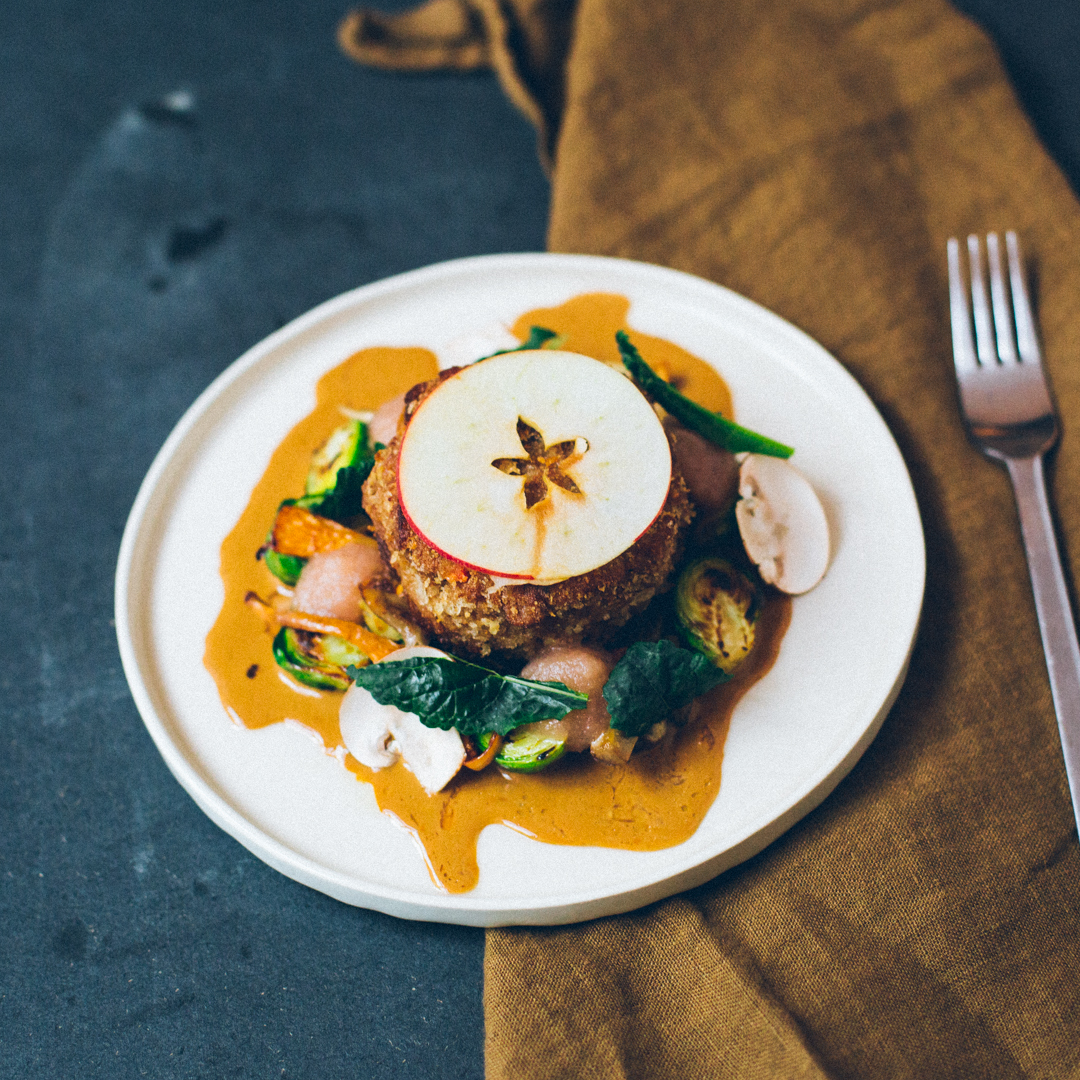 1 package VegMe Melleble mince
1 package VegMe Vegan Bites
2 tsp salt
2 ml white pepper
1.5 dl breadcrumbs
2.5 tbsp cornstarch
1.5 dl apple juice
1 dl panko
1 dl oil
Trimmings
1 net Brussels sprouts
200 g mixed mushrooms
500 g apples
0.5 dl oil
Sauce
2.5 dl oat cream (e.g. soy or oats)
3 tbsp soy sauce
1 dl apple juice
Salt
Instructions
Pour the apple juice and breadcrumbs in a bowl and leave to soak. Put mince and bites in a bladed blender and pulse for a few minutes. Add salt, black pepper, cornstarch and the wet breadcrumbs and pulse lightly until you have a nice batter. Form the mixture into four patties of equal size. Then bread them on a plate of panko.
Add all the apples, save for one, in a saucepan with 2 dl water. Steam until they become soft and then strain until you have a beautiful apple puree. Leave to cool.
Cut the brussels sprouts into halves and slice the mushrooms, fry in oil until they start to brown.
Boil soy, apple juice and oat cream in a saucepan until it turns into a tasty, thin sauce. Add salt to taste. Fry the burgers in a generous amount of oil until they become golden brown. Plate the food and garnish with thinly sliced apple and something green.