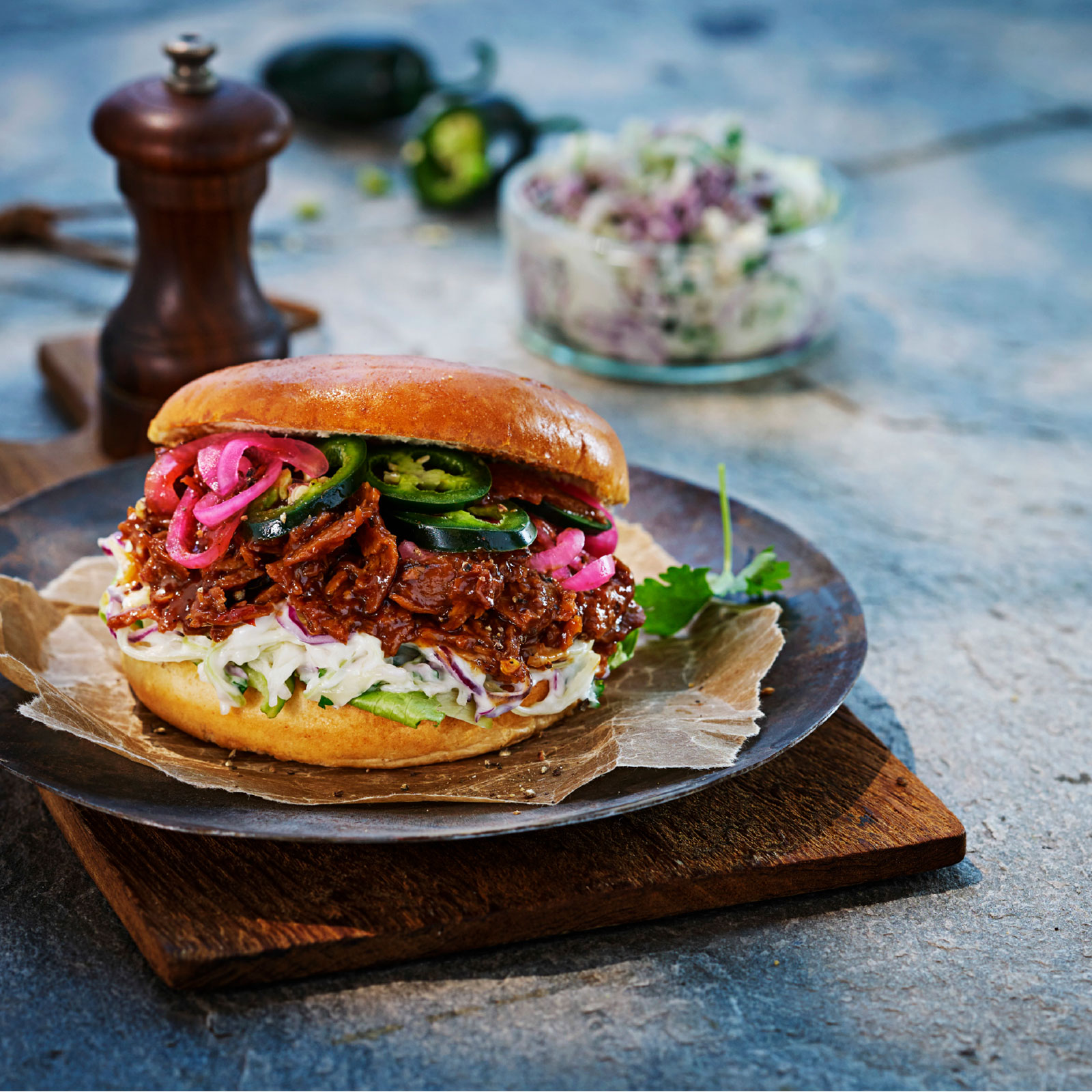 Juicy and tasty vegan hamburger that really tickles your taste buds.
Serves 4
1 package VegMe Pulled Original
4 hamburger buns
Pickled red onion (see below)
Coleslaw (see recipe below)
1 green pepper
Freshly rinsed salad
1 dl vinegar
2 dl sugar
3 dl water
2 red onions
300 g cabbage
200 g carrots
½ grated apple
1-2 tsp salt
Black pepper to taste
1.5 dl VegMe Mayonnaise
Instructions
Mix vinegar, water and sugar and stir until the sugar dissolves. Thinly slice the red onion and add to the liquid. Leave in the fridge for an hour or so.
For the coleslaw, thinly shred cabbage and carrots. Mix with the salt and leave for about 30 minutes. Squeeze the liquid out and place in a bowl. Roughly grate half an apple and add to the bowl. Add the mayonnaise and season with salt and black pepper.
Put VegMe Pulled in a saucepan with oil and heat while stirring.
Toast the buns in the oven, then add salad and coleslaw to the lower half.
Add VegMe Pulled and sliced peppers. Top it off with pickled onion, add the top part of the bun and serve.