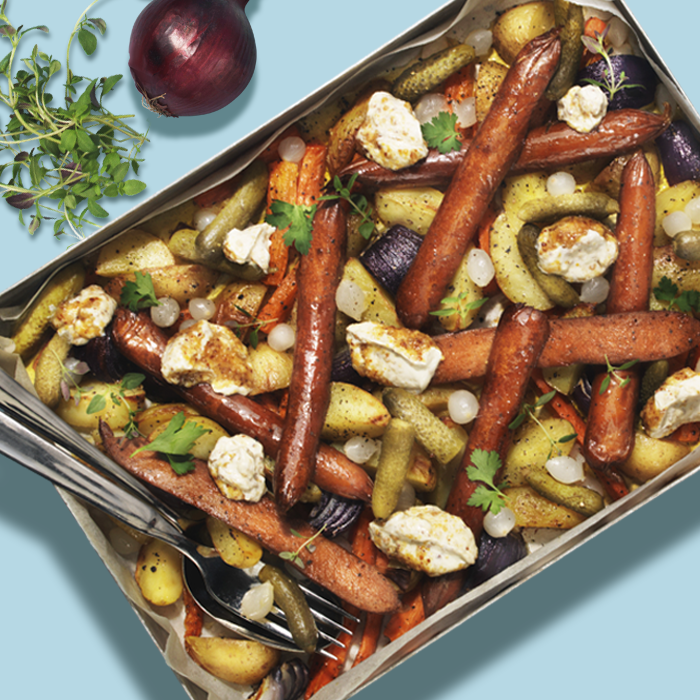 All-in-one sheet pan – a perfectly simple dinner!
Serves 4
400 g VegMe BBQ Sausages
800 g potatoes
500 g carrots
2 red onions
170 g pickled pearl onions
150 g cornichons
olive oil
salt
pepper
2 dl vegan crème fraiche
2 msk mustard
3 tsk agave syrup/syrup
salt
pepper
Preheat the oven to 200 °C. Split the sausages down the middle. Cut the potatoes in wedges and put in a bowl. Peel and cut the carrots in sticks. Peel and cut the red onions in wedges and put in the bowl with the carrots and sausages. Mix it all with oil, salt and pepper. Pour everything onto a pan with baking paper. Put in the oven for 30 minutes. Mix vegan crème fraiche with mustard and syrup. Salt and pepper to taste. Take the pan out and add pickled pearl onions and cornichons on top. Serve with the sauce!