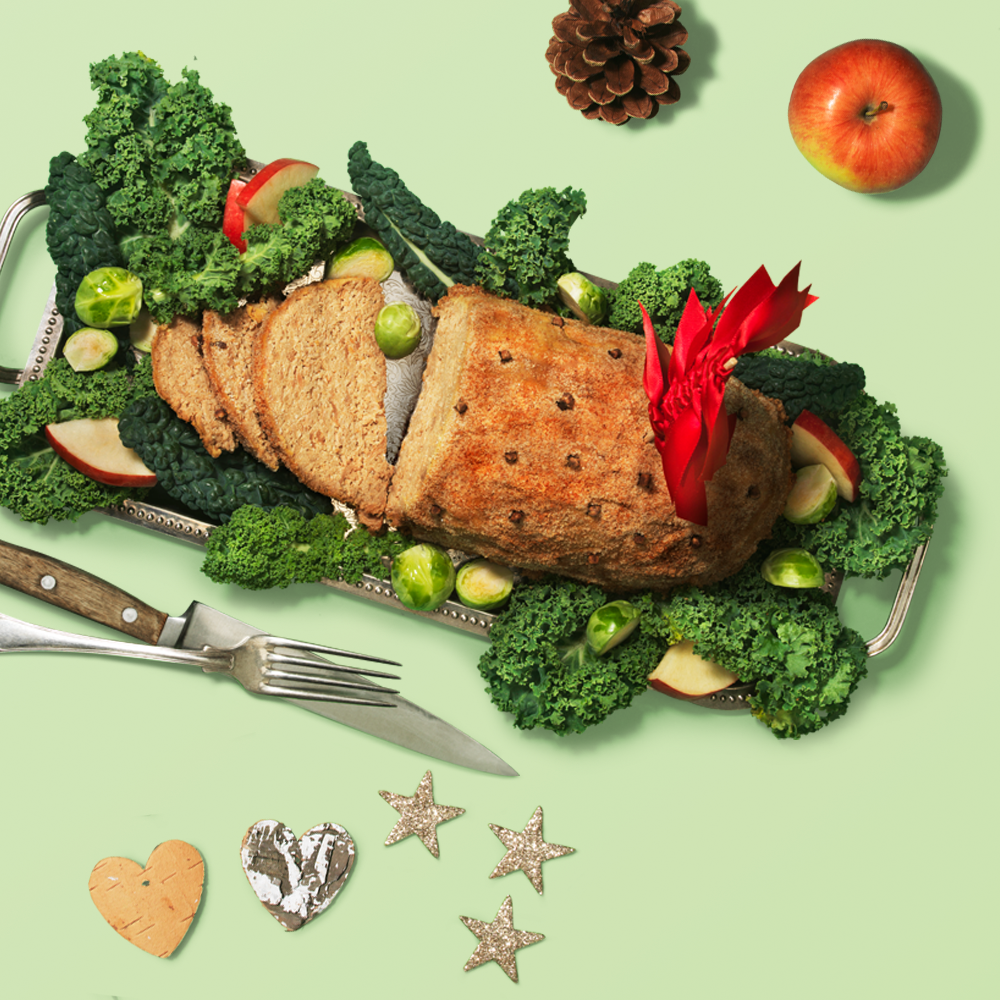 2 package VegMe Malleable Mince
1 package VegMe Pulled Original
2 tbsp Dijon mustard
2 tbsp salt
Topping:
2 tbsp Dijon mustard
3 tbsp mustard
1 tsp crushed allspice
1 tsp crushed cloves
1/2 dl breadcrumbs
2 tbsp rapeseed oil
Put the mince in a blender and mix for about 15 seconds. It's important that the mince comes straight from the fridge. Add salt and mustard and pulse the blender until evenly mixed.
Take the batter out and shape it like a "ham" with wet hands. Put it in a greased oven proof dish and wipe it off if it's moist.
Mix mustard and spices for the topping. Spread the mustard mix evenly and then sprinkle the breadcrumbs.
Finish by drizzling some rapeseed oil on top and bake it in the oven at 175°C until the core temperature reaches 65°C. Let it cool before serving.