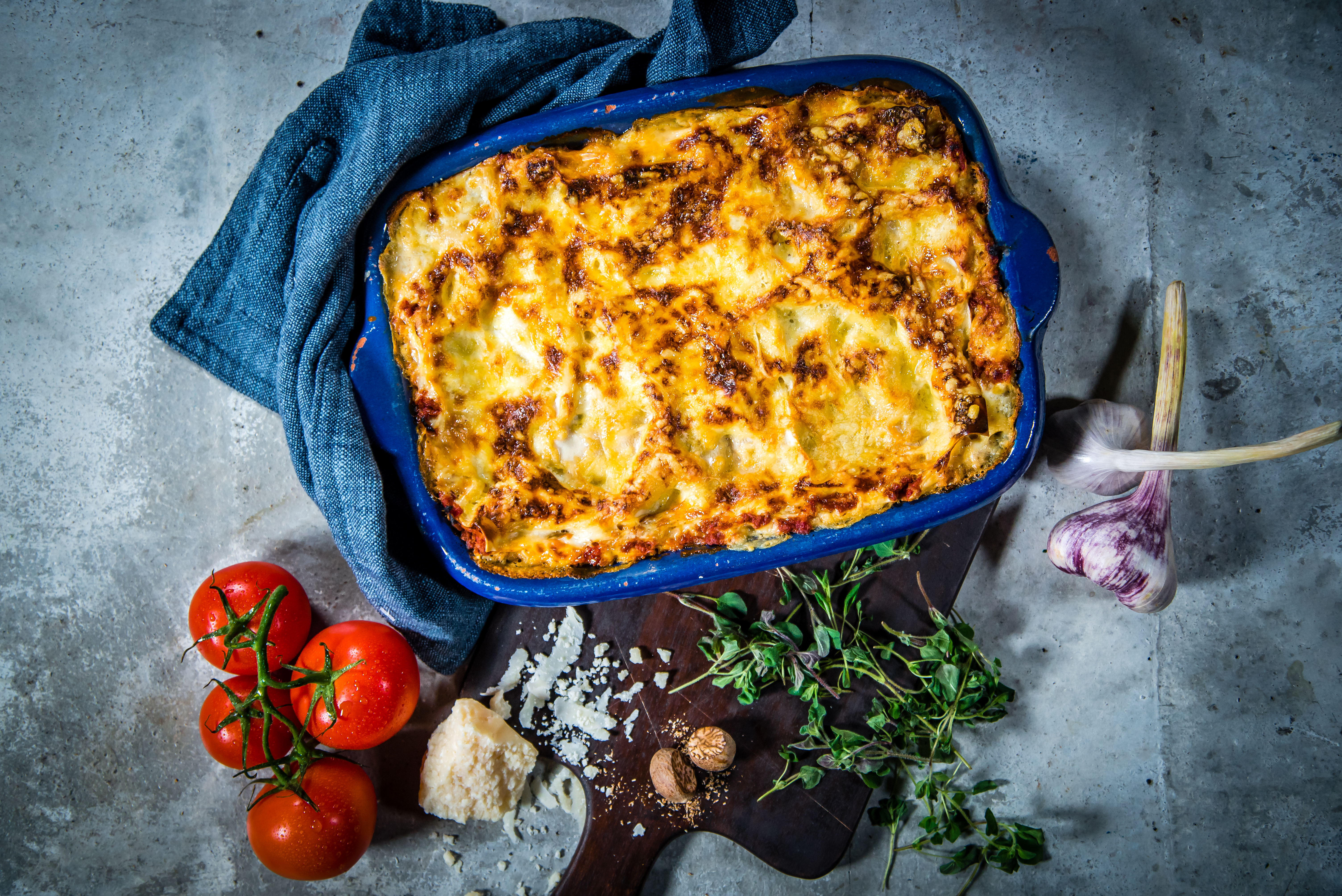 Cooking time: about 1 hour
Serves 4–6
Mince
1 package VegMe Malleable mince
1/2 yellow onion
1 carrot
1 tbsp tomato puree
250 g crushed tomatoes
3 dl vegetable fond (water and stock cube, or fond)
1/2 tsp oregano
Oil for frying
Béchamel sauce
2 tbsp non-dairy margarine
2 tbsp wheat flour
6 dl unsweetened soy drink
Ground nutmeg
Salt and pepper
Lasagna plates
Vegan gratin cheese
Instructions
Mince
Peel and chop the onion. Peel and grate the carrot.
Fry the onion in a frying pan or large pot until soft. Add VegMe Malleable mince, carrot and tomato puree. Fry for a minute or two.
Add the rest of the ingredients and let simmer for about 10 minutes. Season with salt and pepper.
Béchamel sauce
Melt the margarine in a pot and add the flour while whisking. Add the soy drink, little by little. Leave to simmer while stirring for a few minutes. Season with nutmeg, salt and black pepper.
Alternate béchamel sauce, lasagna plates and mince in a greased ovenproof baking dish and finish with sauce and grated cheese.
Cook in 200 °C for 30–40 minutes.