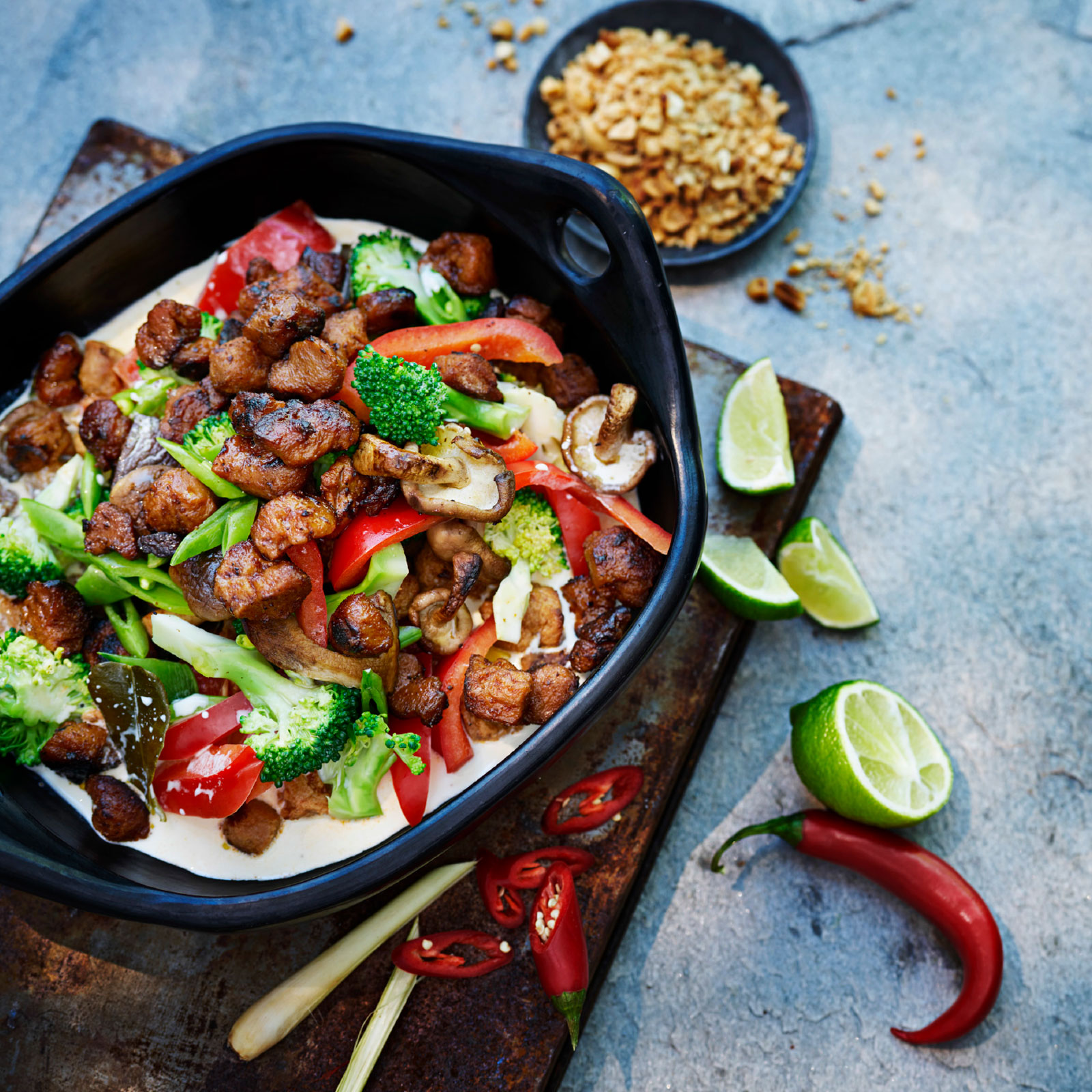 Hot, fresh flavours from Thailand with a wonderful mix of vegetables and VegMe Vegan Bites.
Serves 4
1 package of VegMe Vegan Bites
1 yellow onion
1 lemongrass
1 dl fresh coriander
1 tbsp grated ginger
1 tsp sambal oelek
1 tbsp rapeseed oil
2 cloves of garlic
½ tbsp curry
2 tsp tomato puree
5 dl vegetable stock
1 can coconut milk
1 large red pepper
200 g fresh mushrooms
300 g broccoli
2 shredded spring onions
1 pack of cherry tomatoes
1 lime
1 dl sweet chilli sauce
Instructions
Chop the yellow onion. Peel and grate the ginger. Fry the onion with finely chopped lemongrass, mushrooms and sambal oelek in a large saucepan. Add other vegetables cut to proportional size and fresh coriander. Add crushed garlic, ginger, curry and tomato puree. Add stock, coconut milk, VegMe Vegan Bites and sweet chilli sauce. Bring to a boil while stirring. Simmer for 10 minutes under a lid. Stir in the broccoli and add tomatoes. Season with salt and black pepper and serve with lime wedges.