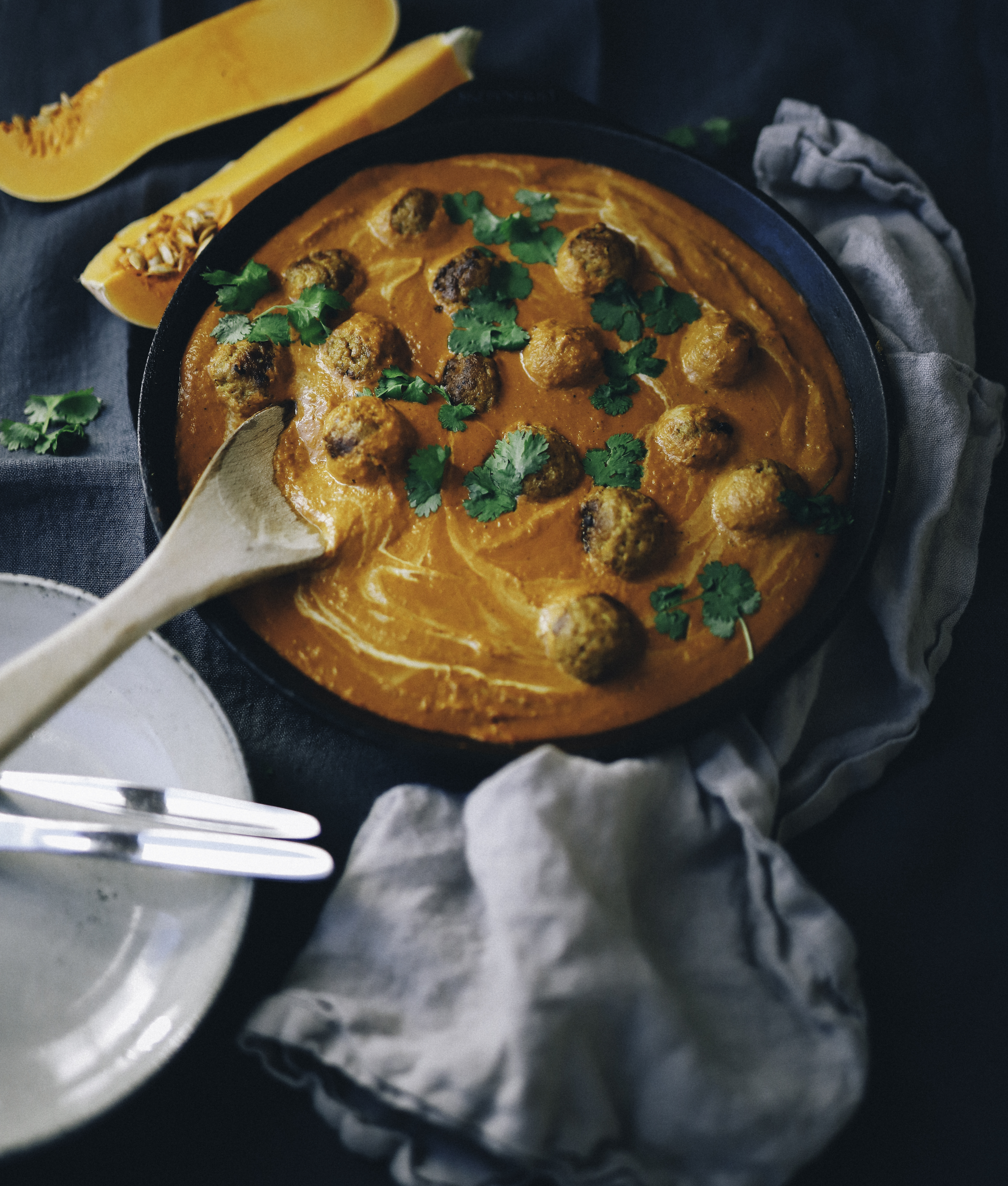 Serves 4
1 package VegMe Veggie Balls
1 tbsp curry
1 clove of garlic
Instructions
Fry the Veggie Balls in oil along with curry and finely chopped garlic until they get a nice, even surface.
Sauce
2 dl boiled butternut pumpkin (divide into pieces and boil until soft)
1 tbsp rapeseed oil
1 yellow onion, chopped into small pieces
2 crushed cloves of garlic
0.5 red chilli, finely chopped (adjust amount to taste)
0.5 tsp cardamom
2 tsp cumin
1 tsk turmeric
1 tbsp garam masala
2 tbsp grated ginger
1 tsp salt
150 g tomato puree
1.5 dl water
1 vegetable stock cube
2.5 dl oat cream
1 tbsp sweetening, e.g. coconut sugar
Instructions
Mix the boiled butternut pumpkin in a blender and set aside.
Pour rapeseed oil in a saucepan. Fry onion, garlic and ginger with the dry spices until the onion softens.
Add tomato puree, oat cream, stock cube and sugar, boil for a few minutes. Add the pumpkin.
Blend everything into a nice and smooth pulp. Add the curry VegMe Veggie Balls and heat everything together.
Feel free to top with fresh herbs, such as coriander or chopped parsley.
Serve with rice and vegetables of your choice.
Recipe and photo: Anna Warodell