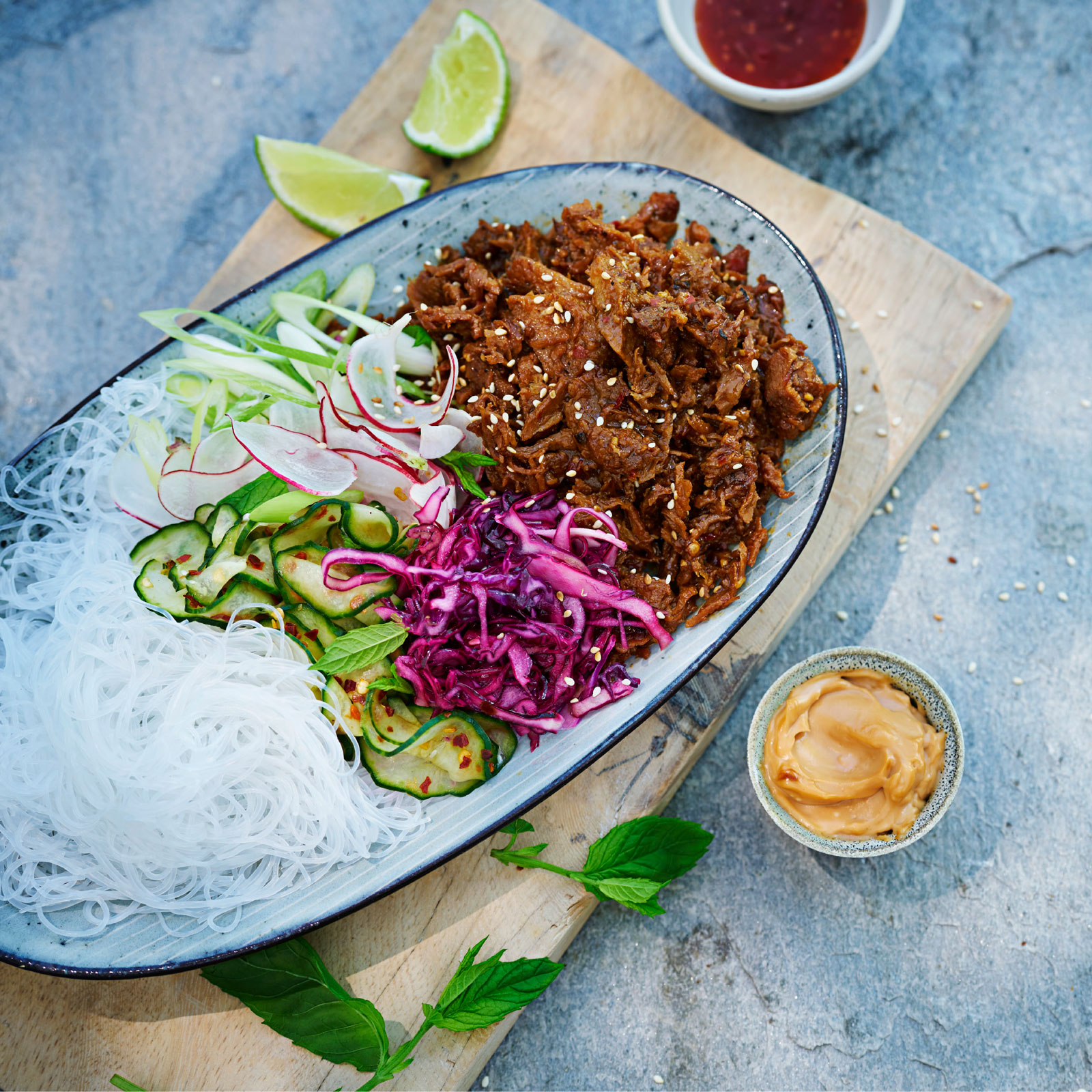 Easy to cook, trendy and colourful noodle dish with VegMe Pulled Original.
Serves 4
400 g VegMe Pulled Original
1 package glass noodles
1 ½ tbsp grated ginger
1-2 cloves of garlic
2 limes
1 lemon
1 tsp sesame oil
2 tbsp soy sauce
½ cucumber
4 radishes
Red cabbage
1 bunch of coriander
2 tbsp rapeseed oil
1 dl chopped salty peanuts
Regular soy sauce
Sweet chilli sauce
Instructions
Heat VegMe Pulled Original in a saucepan with oil until thoroughly warm. Mix a vinaigrette with grated ginger, crushed garlic, pressed lime, pressed lemon, sesame oil, cold-smoked soy sauce and finely chopped coriander. Remove the saucepan with the VegMe Pulled Original. Add the vinaigrette.
Boil the noodles in a generous amount of water according to the instructions. Drain the noodles.
Plate and decorate with sesame seeds, shredded red cabbage, sliced radishes, peanuts, and other vegetables. Finely zest the lime over the salad and serve.
Tasty condiments
Make a delicious soy mayonnaise as a condiment. Mix 1 dl VegMe Mayonnaise with soy sauce. Stir and serve in a bowl.