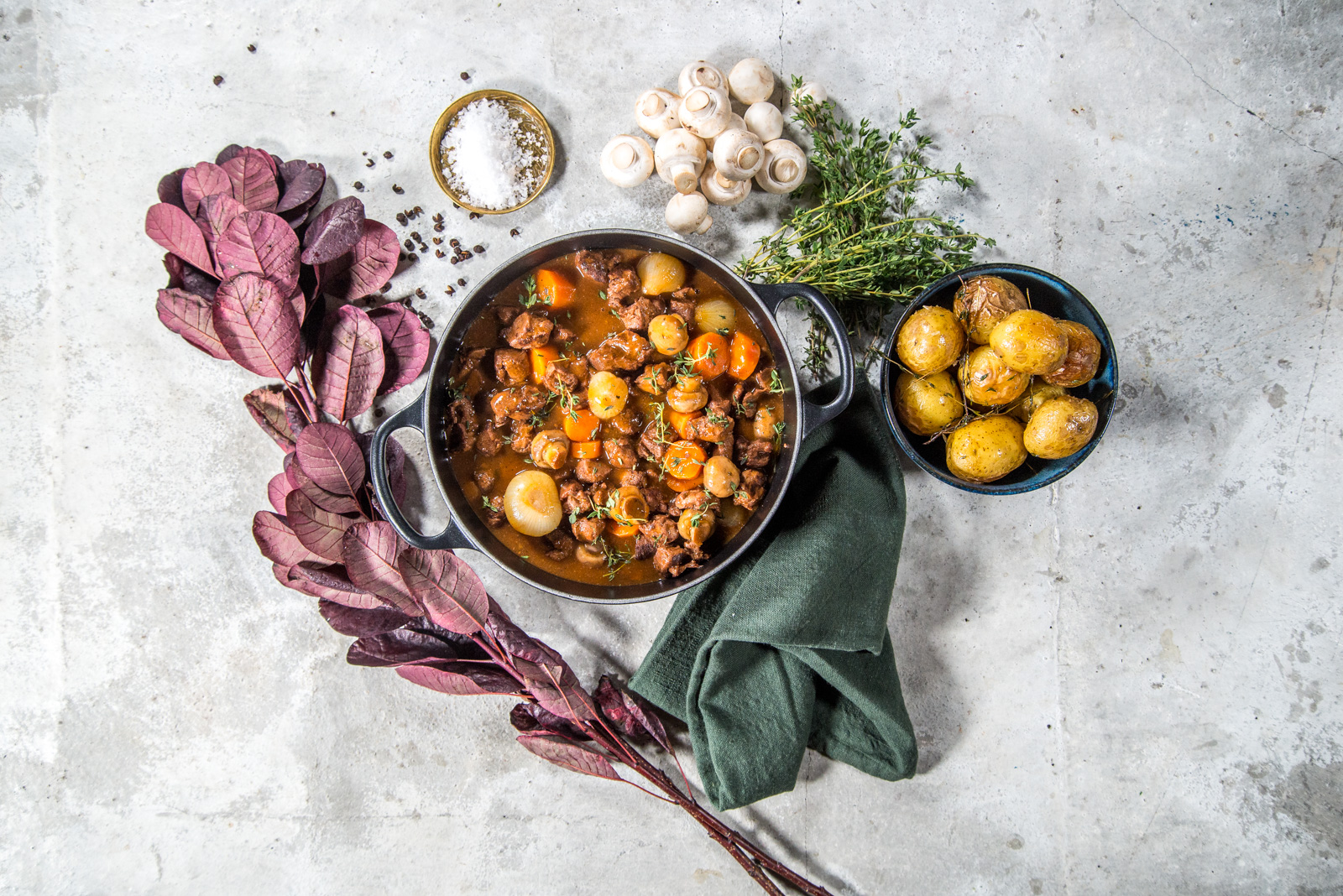 1 package of VegMe Vegan Bites
6 dl red wine
300 g carrots
200 g small onions
200 g mushrooms
1 tbsp tomato puree
0.5 tsp dried thyme
5 dl shallot fond (concentrated fond diluted with water)
Cornstarch for roux
Salt and pepper
Vegetable butter or oil for frying
Roasted potatoes
800 g waxy potatoes
Olive oil
Fresh thyme
Sea salt
Instructions
Preheat your oven to 200 °C.
Stew
Boil down the red wine until half the amount remains.
Peel the carrots and cut into smaller pieces. Peel the onions.
Heat a pot with vegetable butter and fry the vegetables for a few minutes.
Add the tomato puree and fry with the vegetables. Add the wine, thyme and VegMe Vegan Bites. Simmer for 15 minutes. Add the fond and let simmer for another 15 minutes. Finish the stew by adding cornstarch mixed with water. Season with salt and black pepper.
Potatoes
Rinse the potatoes and put in an ovenproof baking dish. Drizzle with olive oil and stir. Sprinkle with sea salt and fresh thyme. Roast the potatoes in the middle of the oven for 20-30 minutes until soft. Serve the potatoes with the stew.