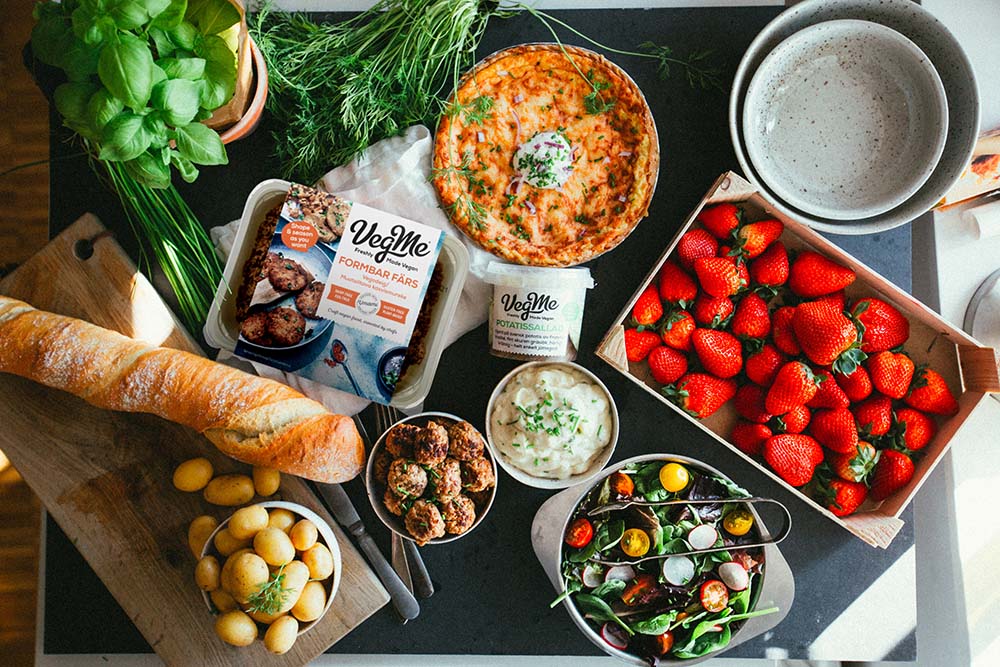 Serves 4
1 pack VegMe Malleable mince
1 yellow onion, finely chopped
1 tbsp rapeseed oil (for frying)
2 spring onions
About 1 dl green peas
Zest from ½ a lemon
1 dl breadcrumbs
2 tbsp cornstarch
1 dl plant-based unsweetened cream (e.g. soy or oats)
Salt and pepper
Instructions
Fry the finely chopped yellow onion in the rapeseed oil until soft.
Lightly boil the peas, quickly mix or lightly chop. Leave to cool. Zest ½ a lemon and finely chop the spring onions. Mix onions, peas, and zest with the mince, breadcrumbs, cornstarch, plant-based cream, salt, black pepper and the fried onion. Leave to swell for at least 10 minutes. If the patties become too loose in structure, add some more breadcrumbs to your mixture and mix again.
Knead everything into a smooth mixture. Roll the veggie balls and fry in oil until they get a nice, even colour.