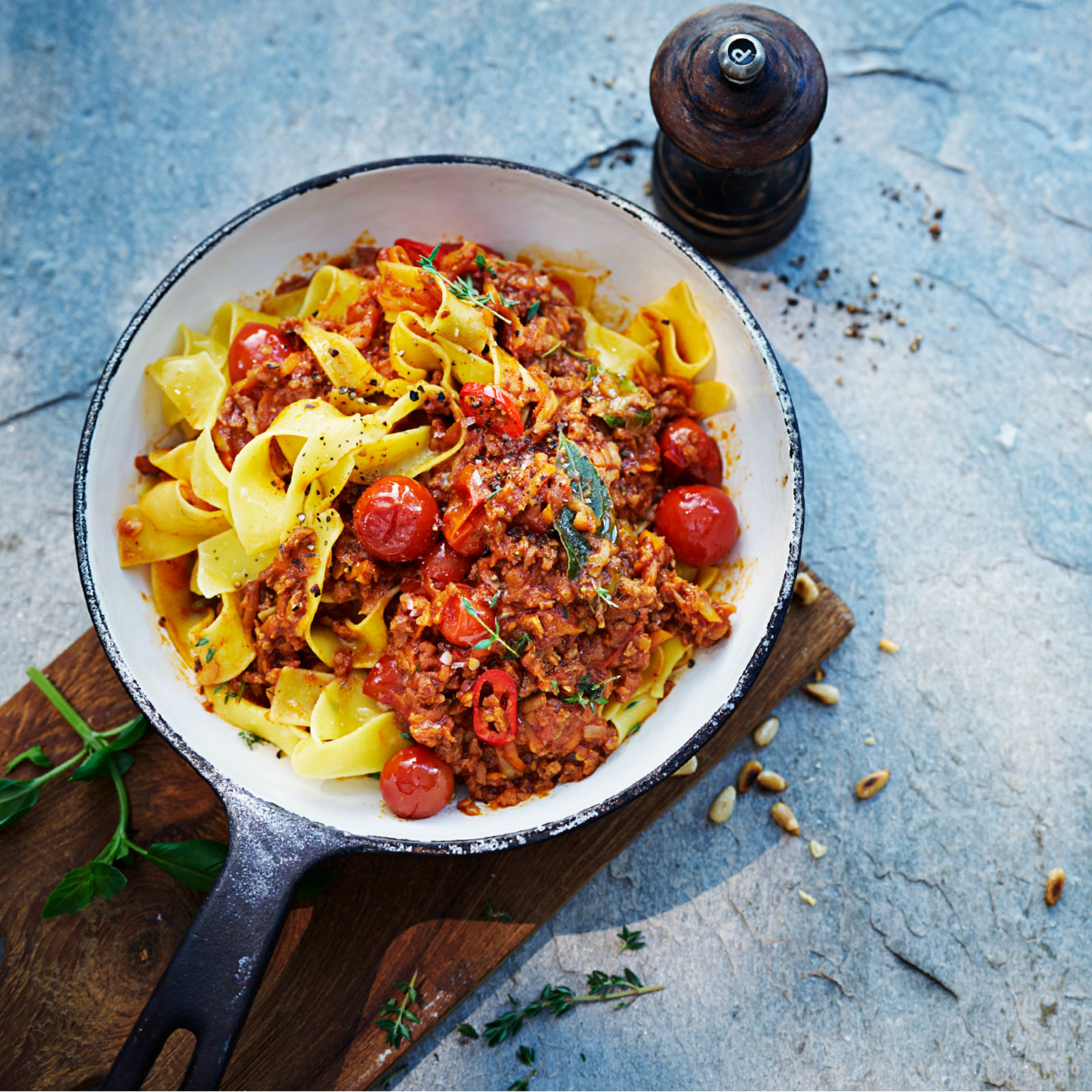 A vegan version of a classic. A guaranteed success, regardless of who is coming to dinner!
Serves 4
1 package VegMe Malleable mince
1 yellow onion
2-3 cloves of garlic
1 carrot
100 g celeriac
1 can crushed tomatoes
1 pack of cherry tomatoes
1 bay leaf
1 dl red wine (optional)
1-2 tsp sugar
2 tbsp finely chopped rosemary
½ dl finely chopped fresh oregano
400 g pasta (e.g. papardelle)
2 tbsp olive oil
1.5 tsp salt
Black pepper to taste
Fresh basil or other fresh herbs
Instructions
Finely chop the onion and garlic. Peel and finely dice the carrot and celeriac. Heat oil in a saucepan and fry the onion, garlic and finally the mince. Add carrots and celeriac and fry for a few minutes. Add crushed tomatoes, bay leaf, wine (if you are using it), sugar, rosemary and oregano. Let simmer under a lid for 15 minutes. Season with salt and black pepper.
Boil the pasta according to the instructions and mix with the sauce before serving. Decorate with cherry tomatoes and fresh basil leaves.
Tasty condiments
Make a tasty and refreshing salad dressing. Mix 1 dl VegMe Aioli, ½ dl freshly chopped basil, juice from ½ pressed lime and finely grated lime zest according to preference.