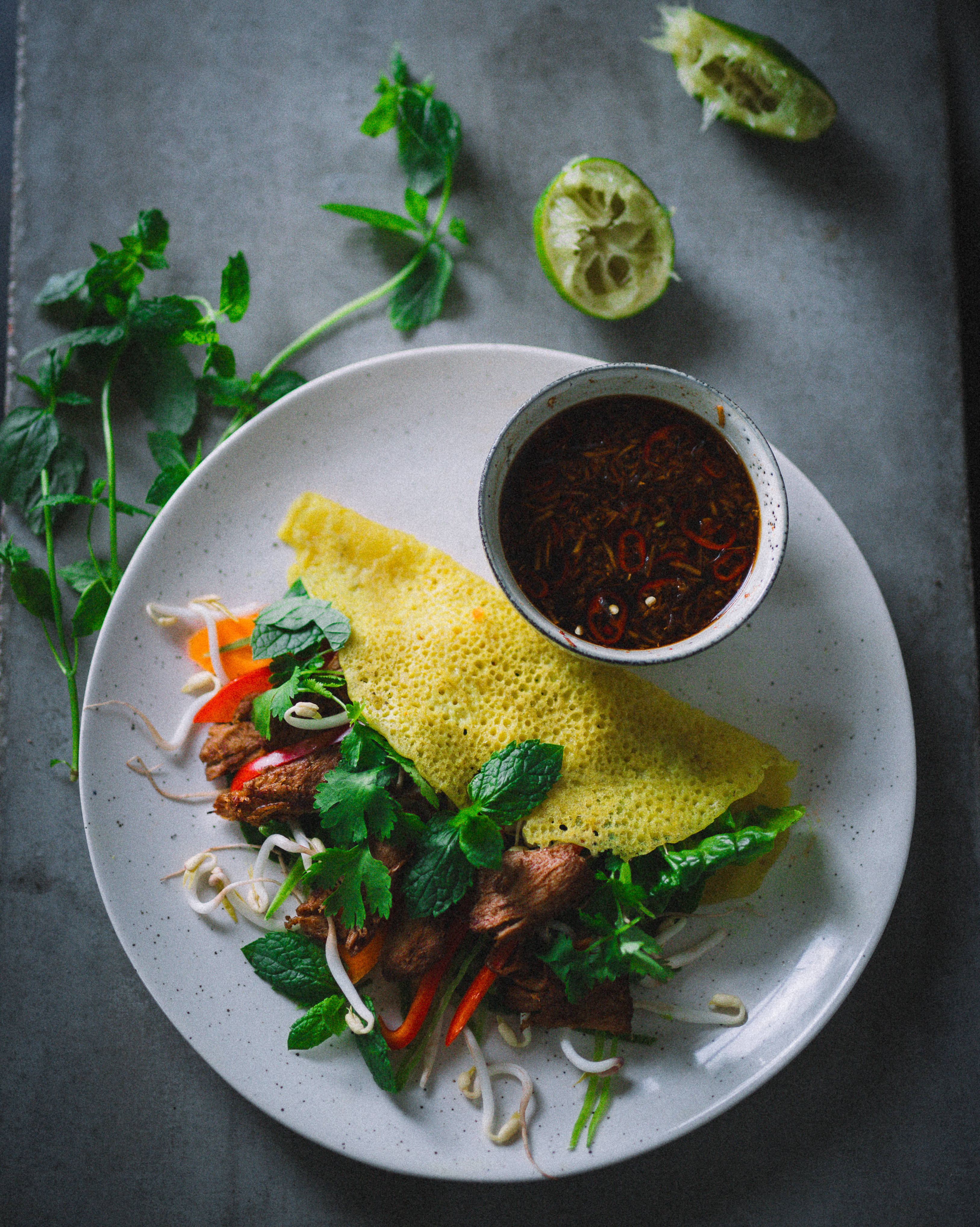 About 6 pancakes
2 del rice flour
1/2 tsp salt
1/4 tbsp turmeric
1 dl coconut milk
1 +3/4 dl water
Filling:
1 package VegMe Pulled Original
Bean sprouts
Romaine salad
Carrot shavings
Shredded red pepper
Spring onion
Fresh mint
Fresh coriander
Soy sauce:
1/2 dl Chinese soy sauce
1/2 dl water
1 pressed clove of garlic
1 1/2 tbsp coconut sugar
1 tbsp grated ginger
1/2 finely sliced red chilli
Juice from 1 lime
Instructions
Mix all the pancake ingredients and let the batter rest for around 15 minutes.
Fry in coconut oil on one side for a few minutes.
Fry the VegMe Pulled in some oil for about five minutes. Season with salt and black pepper.
Fill your pancakes with vegetables and Pulled. Break off pieces of the pancake and dip in soy sauce.
Recipe and photo: Anna Warodell