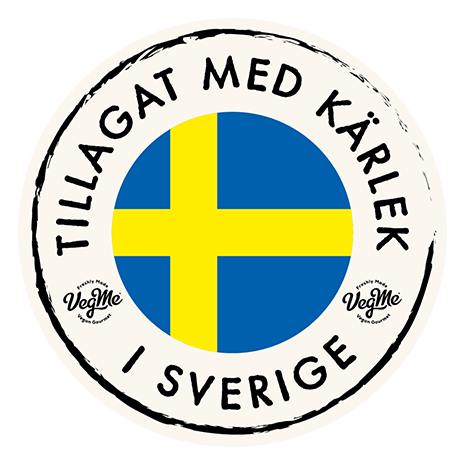 VegMe is Swedish Food
Despite our English name, it is on Ingarö in Sweden that we develop all of our product ideas, flavourings and test recipes.
We choose Swedish ingredients whenever possible, for example the rapeseed and organic quinoa that we to the furthest extent harvest in Sweden. In other cases, the ingredients are cultivated as close to Sweden as possible on controlled European farms. For our Italian Patties we use algae from the species-rich Koster Sea.
Finally, recyclable trays!
We are now showing our true colors! The little black dress is nice and all – but now we leave the black trays for our ready-to-eat meals, and the clear trays for our proteins behind us. Instead, we look forward to a more colorful and sustainable solution.
The black trays can't be recycled at all and that is just not ok. Our new trays "Color of the Day" are 100% recyclable – and already made from 80–100% recycled consumer packagings. What color they get depends on what the plastic used to be, no new color is added. Really cool isn't it!
VegMe proteins are packed in the new trays from week 17. The trays for our ready-to-eat meals are replaced from week 36.