Step up your plant-eating game! Cook two plant-based meals a week with our delicious recipes.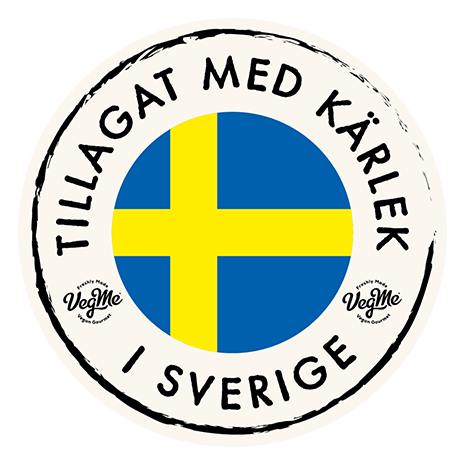 VegMe is Swedish Food
Despite our English name, it is on Ingarö in Sweden that we develop all of our product ideas, flavourings and test recipes. The products are later on prepared on our plant in Lindesberg.
We choose Swedish ingredients whenever possible, for example the rapeseed and organic quinoa that we to the furthest extent harvest in Sweden. In other cases, the ingredients are cultivated as close to Sweden as possible on controlled European farms. For our Italian Patties we use algae from the species-rich Koster Sea.
Recall of VegMe Vegobullar med mos
Bama Foods is recalling the product below as five (5) batches have been declared with an incorrect list of ingredients and thus constitute a health risk for people with soy allergy.
Product:
Product name: VegMe Vegobullar med mos
Manufacturer: Bama Foods, Lindesberg, Sweden
EAN code: 7330247610025
Best before date: 20210414, 20210421, 20210427, 20210430, 20210503
Has sold in: Sweden, Norway, Finland
Read more